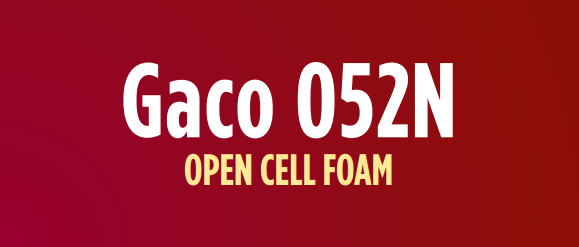 Gaco 052N is a water-blown, spray-applied system that cures to a semi-rigid low-density foam. The cured product is dimensionally stable in all weather conditions and performs consistently over time. Gaco 052N is safe for the environment and is a Class 1 fire rated foam. Gaco 052N will provide good performance in a wide range of residential, commercial and industrial applications. Acceptable uses for this product include: walls, ceilings, floors, attics, and crawlspaces.
Benefits
SPRAYABILITY. Easy to spray with a more controlled rise, resulting in less waste.
PREDICTABILITY. Provides consistent and predictable yields.
EASE OF USE. Constant mixing is not required. Available pre-catalyzed or catalyzed in the field.
R-VALUE. One of the highest Aged R-Values available in the industry today.
ENERGY EFFICIENT. Seamless air barrier reduces uncontrolled air leakage, lowering energy costs for building owner and homeowner.
HEALTHY. Reduces condensation, moisture and mold, improving occupant comfort, health and safety.
RESPONSIBLE. Higher aged R-values than conventional insulation. Reduces energy consumption, and contains no ozone-depleting chemicals. Earn up to 20 LEED credits.
QUIET. Acts as a sound barrier to help block airborne noise and absorbs sound. Proven to decrease exterior noise by up to 20 decibels.
Product Data
Brochure-Gaco 052N
Specification-07 21 19 / Gaco 052N Open Cell Foam Insulation
PDS-Gaco 052N Open Cell Foam
Evaluation Report-Gaco 052N Open Cell Foam (ICC ESR-2478)
Spray Guide-Gaco 052N Open Cell Foam
LEED-Gaco 052N
Installed Insulation Certificate
Manufacturer's Certification Statement
GacoWallFoam Limited Warranty
Safety Data Sheet
Ignition Barriers and Thermal Barrier in Attics
Guidance on Best Practices for the Installation of Spray Polyurethane Foam