Foam Insulation Benefits:
Stops air and moisture infiltration
Makes your home more comfortable
Saves on energy costs
Adds strength to the building structure
It is permanent and will not sag
Keeps dust and pollen out
Eliminates Ice Daming
Improves Air Quality
Reduces capacity requirements, maintenance and wear of HVAC equipment
Meets all building codes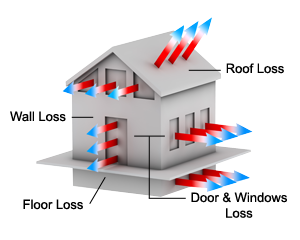 Spray Foam Insulation
Is your home drafty?
Do your floor stay cold in the winter?
Are your heating and air bill too high?
How much money can you save reducing energy loss?
Contact us for
"Free Estimate"
and see what plans might be avaialbe from the state to help you be more comfortable and save on energy cost.
Call us or press the button below
Free Estimate
Testimonials
Notably good service experience Superb insulating and sound value.Contractor was knowledgeable, timely.Plan on having them back for our new building in the spring.

Good job, hard and fast workers, excellent product I will rate this product again when I see how it performs longer term. I feel it will be very good but lets see

Kevin Frisbie is the Michael Angelo of Insulation! He just made my crawl space look like the Sistine Chapel!! I can't thank you enough!! For once, I'm looking forward to the winter!!!!!!!!!!!!!

Thank you Kevin and team! The basement is drying up and looks great! We're happily anticipating the difference the foam in the attic will make this summer as well as this coming winter. I can tell a difference in the house already!

They just finished up yesterday!! The team was GREAT. I cannot wait to see the money I will be saving. There is no question I will have them come back and insulate my basement (once I put up the 2 x 4 studs in place). I went above my garage space after they finished and the temp. dropped by at least 20 degrees. I give them thumbs up and I am telling everyone how great the Freedom Foam Insulators Team are to work with and how great the product is working at my house.

Kevin and his crew did an awesome job on my Morton building.Very professional and left the place cleaner than when they came.He also gave me tips on finishing the building. Thanks.